I-210 Foothill Freeway
The section from San Fernando to Pasadena is lightly traveled compared to most L.A. freeways. Still, it was mostly 8 lanes with steady traffic. A portion several miles long had a single-track railroad line in the median. There are lots of very nice looking hills and mountains along this whole stretch, with many attractive housing developments. At Pasadena, I-210 in effect turns at a right-angle onto another freeway (although the name and number stay the same), and it passes through a short tunnel about 1/4 mile long. Actually there were 1 or 2 other short tunnels on I-210 also. East of Pasadena, the traffic volume was a lot higher, and the surrounding land became more arid-looking as I went east to I-605.
Eastbound, just east of I-5.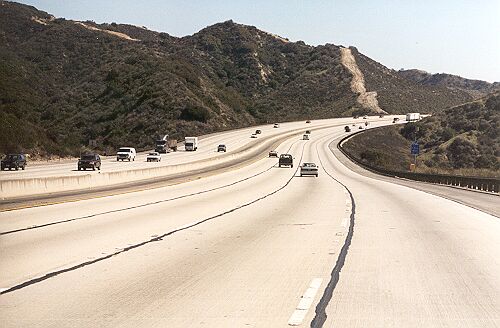 Eastbound, near Sunland.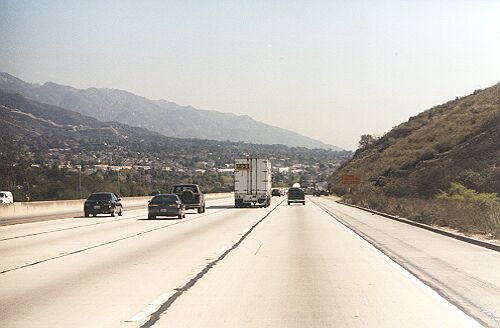 Eastbound, near Glendale.
Eastbound, near Glendale.

All photos taken by Scott Kozel.

By Scott M. Kozel,

Roads to the Future, PENNWAYS

(Created 3-31-00)