Huntington Station Photos 4 thru 6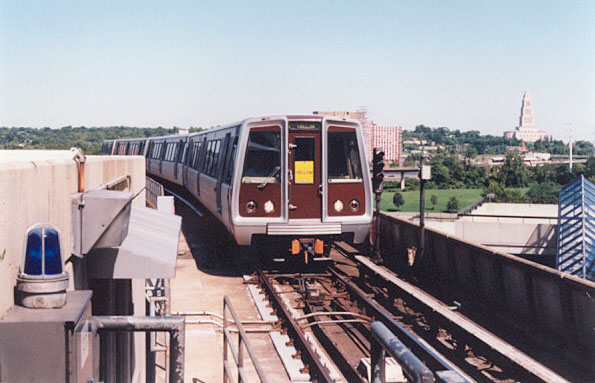 Above, standing on north end of northbound platform. Train is leaving station. The large building in the distance is the Masonic Temple of Alexandria. The Metrorail Eisenhower Avenue Station is in front and under the temple. Skylight at right edge of photo passes over walkway to lower parking garage of the

Huntington Station.
Above, same photo as last, but train has left.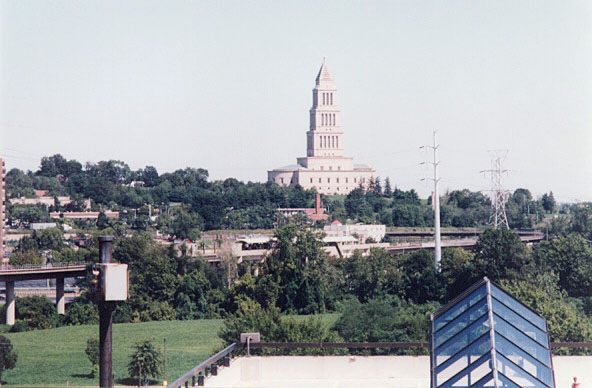 Above, standing on north end of northbound platform, in same position as previous photo, but using 135 mm telephoto lens (the others on this page were taken using a 50 mm regular lens). The large building in the distance is the Masonic Temple of Alexandria. The aerial Metrorail

Eisenhower Avenue Station is visible under the temple (about 1/2 mile ground distance). Skylight at right edge of photo passes over walkway to lower parking garage of the Huntington Station.

All photos on this page taken September 1999.

All photos © Copyright January 2001 by Scott Kozel. All rights reserved.

Lead page for

Washington Metrorail Photos

By Scott M. Kozel,

Roads to the Future