Northern Virginia Freeway and Metrorail Map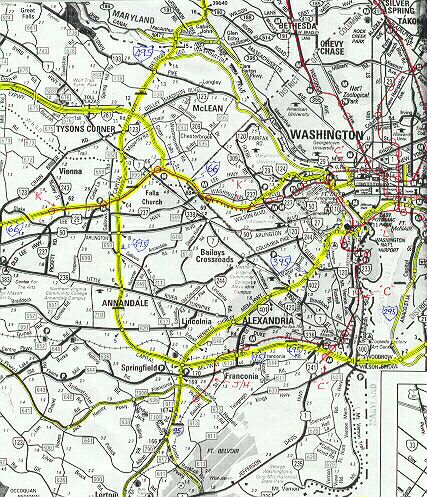 Map shows freeways highlighted in yellow, and Metrorail routes as thin red lines, and Metrorail stations as red circles. Click on map for larger image. Click on next image for largest image.
Copyright © 1998-2003 by Scott Kozel. All rights reserved. Reproduction, reuse, or distribution without permission is prohibited.
Lead article - Interstate 66 and Metrorail Vienna Route
By Scott M. Kozel, Roads to the Future
(Created 6-29-1998, updated 3-16-2003)